January 2020 Final Exam Schedule
The last day of Semester 1 Classes is Friday, January 17, 2020.  
You can find the complete exam schedule here.  Please make sure to review the Final Exam rules and be sure to be on time for all of your exams.  If an exam is not listed on this schedule it is probably because the teacher has scheduled an in-class final exam for that course.  Please check with the teacher if you have questions about an exam for a specific class.
REGISTER FOR MyPass TODAY!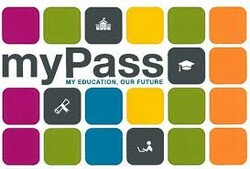 We also strongly encourage all students to register for MyPass.  MyPass is an Alberta Education self-service website for students to view government exam (P.A.T. & Diploma) results, order transcripts and much more.  Please register for MyPass right away, as you are required to submit your information and then receive a secure password from them via regular mail.  Student's who are registered for MyPass are able to access exam results weeks sooner than through the school.  We recommend that ALL STUDENTS register for MyPass as soon as possible.
Welcome to the KAHS 2019-2020 School Year!
The KAHS Office will open for the 2019-2020 School Year on August 26th.  
If you would like to register for the 2019/2020 School Year, please complete the attached forms and submit them to the KA office on August 26th.  2019/20 Registration Frms
Click here to select Grade 9 Courses
Click here to select Grade 10 - 12 Courses  
Registration Days are when students come to the school to pick up their schedule, locker assignments, text books, etc.  
The Grade 9 Registration Day is Tuesday, August 27th from 9am-12 Noon.  
The Grade 10 Registration Day is Wednesday, August 28th:  Last Names A-L, 9-12 Noon/Last Names M-Z, 1-3:30pm.  
Please click here for further information about Registration Days.
Here is some other information that may be helpful for the 2019-2020 School Year:
KAHS 2019 2020 Calendar At A Glance