Welcome to the KAHS 2020-2021 School Year!
The KAHS Office will open for the 2020-2021 School Year on August 25th, 2020.  
If you would like to register for the 2020/2021 School Year, please complete the attached forms and submit them to the KA office (email to darby.bell@pallisersd.ab.ca)  2020 2021 Registration Forms To Complete
To select Grade 9 courses, please contact our Career & Academic Counsellor via:  jo-anna.meurs@pallisersd.ab.ca
Click here to select Grade 10 - 12 Courses  
Registration Days are when students come to the school to pick up their schedule, locker assignments, text books, etc.  (**Please note, that these may change if AHS changes rules regarding group gatherings.  Please check back here and your email for updates.)  
The Grade 9 Registration Day is Tuesday, August 25th, times TBA.
The Grade 10 Registration Day is Wednesday, August 26th and Thursday, August 27th, times TBA. 
Please click here for further information about Registration Days.
Here is some other information that may be helpful for the 2020-2021 School Year:
KAHS 2020 2021 Calendar At A Glance
REGISTER FOR MyPass TODAY!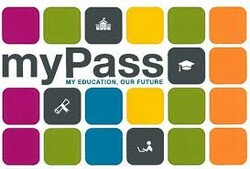 We also strongly encourage all students to register for MyPass.  MyPass is an Alberta Education self-service website for students to view government exam (P.A.T. & Diploma) results, order transcripts and much more.  Please register for MyPass right away, as you are required to submit your information and then receive a secure password from them via regular mail.  Student's who are registered for MyPass are able to access exam results weeks sooner than through the school.  We recommend that ALL STUDENTS register for MyPass as soon as possible.
Exciting Announcements Re: Grad 2020!
Great news!!  We are sorry for the last-minute changes but we have two exciting additions to our graduation ceremonies and are excited to share this with you and hope this makes the day more enjoyable for the grads and their families. 
We have consulted again with Palliser and have been given permission to allow each grad to bring a maximum of 5 family members! There are a few recommendations and guidelines we must adhere to.
First, it is recommended that:
No one over 60 attends the ceremonies due to being in a higher- risk age group. It is also recommended that young children (pre-school age) also not attend as it is difficult to keep them seated and from touching multiple surfaces. 
Every guest uses the provided hand sanitizers when entering and exiting the building. Masks will not be provided but you are welcome to use your own. 
The guidelines we MUST follow are that:
All guests sign in upon arrival with first and last names. 
That guests are seated the whole time and remain distanced from the other groups in attendance.
We avoid large groups of people gathering in the front of the school before/after their time slots. We encourage students and families to go back home and return to the school at 3:00 for the parade to avoid this.
We are now able to offer a Livestream video of the Graduation Ceremony on the Kate Andrews Facebook Page!  Even those not able to attend are able to view our diploma presentations and award recipients this way.
Thanks for your patience and support while we have navigated a strange and difficult task this year.  We have tried our best to balance strict AHS Graduation Guidelines and show our love of our students and the desire to want to give them an amazing grad. 
Please let us know if you have any other questions/concerns.  See you tomorrow!!