School News
CANDY GRAMS ON SALE!
Posted on

February 8th, 2017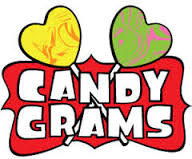 Candygrams will be on sale for one last day tomorrow (Thursday, February 9th).  Each candygram costs $1 and they will be delivered on Valentine's Day.  Student's Union members will be set up outside of the lunch room.  
Brighten someones day by surprising them with a Candygram!