Grad 2022
Grad Hoodies
Grad Hoodies are now available for purchase through the online Public Image Co. store!  See the Google Classroom:  KAHS Graduation 2022 for complete details and a link to order!
JOIN THE KAHS GRADUATION 2022 GOOGLE CLASSROOM!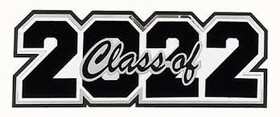 There is a Google Classroom called KAHS Graduation 2022 set up and all Class of 2022 students have been invited to join it.  This will be the first line of communication for all things Graduation related. Please make sure you have your notifications turned on and follow deadlines and dates when information is posted. If you have any questions related to grad, please post them on this Classroom or email robyn.baraniecki@pallisersd.ab.ca.  Once a student has accepted their invitation to join this Google Classroom, we are able to send an invitation to a parent/guardian to join it as well.  
Grad Portraits
Grad Portraits for KAHS will take place during the last week of February.  Specific dates and details TBA closer to the date.
Scholarships & Bursaries
Please make sure to check out the Career & Ac. Counselling page for a list of Scholarships and Bursaries that are available to apply for.  If you require assistance with applications, please see Miss Meurs.
So You Want a Job that needs You to Study After High School.