---------Career and Academic Counselling--------
Jo-Anna Meurs  
Walk-Ins are welcome. Appointments can be made by contacting me at
jo-anna.meurs@pallisersd.ab.ca
Maclean's 2019 University Rankings
https://www.macleans.ca/education/university-rankings/university-rankings-2019/
Scholarship Websites
Scholarship Websites:
          https://studentaid.alberta.ca/scholarships/
www.scholarshipscanada.com
www.alis.gov.ab.ca/scholarships
www.aucc.ca
www.canlearn.ca
www.studentsscholarships.org
www.albertascholarships.ca
www.scholarships4students.com
https://www.enmax.com/community/scholarships
https://scholartree.ca/
Admission Deadlines
Some schools offer scholarships and/or other perks for applying early. Please see the attached document(s) for application deadlines at the main Alberta colleges and universities. 
Also note that some programs have specific deadlines different to the rest of the institute. Please research your desired program and do not hesitate to ask questions! 
Student Loans

The Alberta and Canada governments provide student loans and grants to help you reach your post-secondary educational goals.
When you apply as a full-time student, you are considered for both Alberta and Canada student loans and grants. Financial assistance is also available for students studying part-time.
Alexander Rutherford Scholarship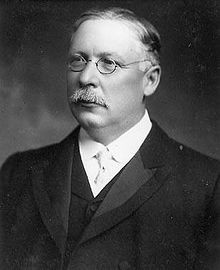 Purpose: To recognize and reward academic achievement at the senior high school level and to encourage students to pursue post-secondary studies.
Value: Up to $2500
Eligibility: Apply once your final official high school transcript marks are available and when you are enrolled in full-time post-secondary studies. Anyone with averages of 75% or higher in any of Grade 10, 11 and 12 will recieve the scholarship. Make you sure you apply! 
How To Apply: https://studentaid.alberta.ca/applying-for-funding/how-to-apply.aspx
More info: https://studentaid.alberta.ca/scholarships/alberta-scholarships/alexander-rutherford-scholarship/
Apply Alberta
ApplyAlberta is an online application and transcript system that anyone can use to apply to undergraduate programs at one or more of Alberta's public post-secondary institutions.