Career & Ac. Counselling
---------Career and Academic Counselling--------
Jo-Anna Meurs  
Walk-Ins are welcome. Appointments can be made by contacting me at
jo-anna.meurs@pallisersd.ab.ca
Please scroll down, as there is a lot of information on this page.
Grade 12's! It's time to start preparing for life after high school. Here is a helpful checklist to guide you through the year! 
Maclean's 2020 University Rankings
Wize $1000 Scholarship!
Wize is offering a $1000 cash scholarship in support of high school students amidst COVID-19. This scholarship is for Canadian students currently in Grade 12, and is meant to support the transition to post-secondary life. Simply fill in the scholarship form to apply, no essay required!
No essay(s) required

3 minute application process

No financial info collected /
Deadline to Apply is May 31st
Admission Deadlines
Some schools offer scholarships and/or other perks for applying early. Please see the attached document(s) for application deadlines at the main Alberta colleges and universities. 
Most 2021/2022 applications open October 1, 2020. Some programs fill up quickly, so apply early!
Also note that some programs have specific deadlines different to the rest of the institution. Please research your desired program and do not hesitate to ask questions! 
Alexander Rutherford Scholarship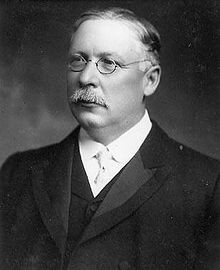 Uleth Grade 11 Merit Award
Application Criteria
Are you currently in Grade 11?
Do you plan to attend the University of Lethbridge in the Fall immediately after high school? If YES then this application is for you!
Complete the application form below before JUNE 30
Scholarship Help
Trades & Apprenticeship Scholarships/Grants
Agriculture Scholarships
Apply Alberta
ApplyAlberta is an online application and transcript system that anyone can use to apply to undergraduate programs at one or more of Alberta's public post-secondary institutions. 
Student Loans

The Alberta and Canada governments provide student loans and grants to help you reach your post-secondary educational goals.
When you apply as a full-time student, you are considered for both Alberta and Canada student loans and grants. Financial assistance is also available for students studying part-time.
Federal Student Work Experience Program (FSWEP)
https://emploisfp-psjobs.cfp-psc.gc.ca/srs-sre/page01.htm?poster=1&lang=en
Are you a student searching for a full-time or part-time work opportunity? Apply for a Government of Canada student job!
As the country's largest employer, we are proud to hire thousands of students every year to support us in delivering services to Canadians.
Benefits:
✓ explore different careers in the federal public service
✓ gain work experience while developing your skills
✓ apply knowledge from your areas of study
✓ be part of a respectful and inclusive work environment
What types of student jobs are available?
We have a wide variety of jobs from coast to coast, in diverse fields, such as administration, agriculture, communications, enforcement, finance, IT, policy, and many more.

Students work in offices and laboratories, on ships and farms, at historical sites and national parks, among many other locations, in more than 300 cities and towns across Canada.
Fall 2020 Open House Schedule
This list encompasses the main colleges and universities in Alberta. Please research your options for out of province and private post secondary institutions. 
Due to COVID-19, some school will not be hosting Fall Open Houses, while others are offering them in a virtual format. 
Many school will waive your application if you apply at the open house! 
List of Post secondary Institutions in Canada
Medicine Hat College - Wednesday, Sept. 23, 2020 | 6pm-8pm
University of Lethbridge - Saturday, Sept. 26. 2020 | 10am-1pm (Lethbridge)
University of Calgary - Saturday, Oct.3, 2020 | 10am - 3pm (Calgary)
Out of Province University Fair - October 13-16 & October 19-23, 2020 | 4pm-8pm 
University of Alberta - October 15-17, 2020 | Varying times (Edmonton)
Olds College - Friday, Oct. 16, 2020 | 1pm - 7pm (Olds)
NAIT - Friday, Oct. 16 & Satuday, Oct. 17, 2020 | 9am - 3pm (Edmonton) 
Lethbridge College - Wednesday, Oct. 21, 2020 | 10am-4pm (Lethbridge) 
SAIT - Friday, Oct. 22 & Saturday, Oct. 23, 2020 | TBD (Calgary)
Lakeland College - Friday, Oct. 23 & Saturday, Oct. 24, 2020 | TBD (Vermillion & Lloydminster)
King's University - Saturday, Oct. 24, 2020 | 10am - 2pm (Edmonton)
Mount Royal University - Saturday, Oct. 24, 2020 | 9:30am - 3:30 pm (Calgary) 
Red Deer College - Wednesday, Oct. 28, 2020 | 6pm (Red Deer)
Grant MacEwan University - Saturday, Nov. 7, 2020 | 10am-3pm (Edmonton)