---------Career and Academic Counselling--------
Jo-Anna Meurs  
Walk-Ins are welcome. Appointments can be made by contacting me at
jo-anna.meurs@pallisersd.ab.ca
Grade 12's! It's time to start preparing for life after high school. Here is a helpful checklist to help you through the year! 
Maclean's 2019 University Rankings
https://www.macleans.ca/education/university-rankings/university-rankings-2019/
University of Lethbridge Early Start Experience
The Early Start Experience course is offered to first year students at the University of Lethbridge. This has been a highly successful course taught by Shelly Wismath, Dean of the School of Liberal Education. Shelly has now added skills for online learning to the course. The university has seen a significant impact on retention of students in first year for those students having taken this course. It has clearly been successful to date in helping students transitions from high school to university, and this is more important now than ever. The university is still hoping to go ahead with a face-to-face version starting August 24 if possible, however plans are in place for the remote/online learning as well. 
Contact Miss Meurs for more information! 
Federal Student Work Experience Program (FSWEP)
https://emploisfp-psjobs.cfp-psc.gc.ca/srs-sre/page01.htm?poster=1&lang=en
Are you a student searching for a full-time or part-time work opportunity? Apply for a Government of Canada student job!
As the country's largest employer, we are proud to hire thousands of students every year to support us in delivering services to Canadians.
Benefits:
✓ explore different careers in the federal public service
✓ gain work experience while developing your skills
✓ apply knowledge from your areas of study
✓ be part of a respectful and inclusive work environment
What types of student jobs are available?
We have a wide variety of jobs from coast to coast, in diverse fields, such as administration, agriculture, communications, enforcement, finance, IT, policy, and many more.

Students work in offices and laboratories, on ships and farms, at historical sites and national parks, among many other locations, in more than 300 cities and towns across Canada.
Alexander Rutherford Scholarship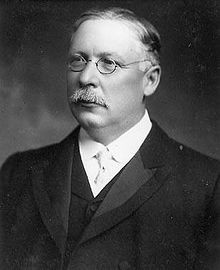 Purpose: To recognize and reward academic achievement at the senior high school level and to encourage students to pursue post-secondary studies.
Value: Up to $2500
Eligibility: Apply once your final official high school transcript marks are available and when you are enrolled in full-time post-secondary studies. Anyone with averages of 75% or higher in any of Grade 10, 11 and 12 will recieve the scholarship. Make you sure you apply! 
How To Apply: https://studentaid.alberta.ca/applying-for-funding/how-to-apply.aspx
More info: https://studentaid.alberta.ca/scholarships/alberta-scholarships/alexander-rutherford-scholarship/
Scholarship Help
Scholarship Websites:
          https://studentaid.alberta.ca/scholarships/
www.scholarshipscanada.com
www.alis.gov.ab.ca/scholarships
https://www.grantme.ca/
www.aucc.ca
www.canlearn.ca
www.studentsscholarships.org
www.albertascholarships.ca
www.scholarships4students.com
https://www.enmax.com/community/scholarships
https://scholartree.ca/
https://sites.google.com/a/pallisersd.ab.ca/careerpage/finances
https://lethbridgesportcouncil.ca/sport-for-life/recreation-education/scholarships
FNMI Scholarships
https://indspire.ca/programs/students/bursaries-scholarships/
https://www.rupertsland.org/post-secondary-funding/
https://www.ecfoundation.org/grants/student-awards/belcourt-brosseau-metis-award/
Trades & Apprenticeship Scholarships/Grants
Agriculture Scholarships
For a comprehensive list go to:
https://www.agcareers.com/ag-education/scholarships/alberta/
http://www.canadian-universities.net/Scholarships/Alberta/Agriculture-and-Agricultural-Science.html
Admission Deadlines
Some schools offer scholarships and/or other perks for applying early. Please see the attached document(s) for application deadlines at the main Alberta colleges and universities. 
Most 2020/2021 applications open October 1, 2019. Some programs fill up quickly, so apply early!
Also note that some programs have specific deadlines different to the rest of the institution. Please research your desired program and do not hesitate to ask questions! 
Apply Alberta
ApplyAlberta is an online application and transcript system that anyone can use to apply to undergraduate programs at one or more of Alberta's public post-secondary institutions. 
Student Loans

The Alberta and Canada governments provide student loans and grants to help you reach your post-secondary educational goals.
When you apply as a full-time student, you are considered for both Alberta and Canada student loans and grants. Financial assistance is also available for students studying part-time.
Fall 2019 Open House Schedule
This list encompasses the main colleges and universities in Alberta. Please research your options for out of province and private post secondary institutions. 
Many schools offer waived application fees, and sometimes even on-the-spot admissions at their open houses! 
List of Post secondary Institutions in Canada
University of Calgary - Saturday, Oct.5, 2019 | 10am - 3pm (Calgary)
King's University - Saturday, Oct. 5, 2019 | 10am - 2pm (Edmonton)
Olds College - Friday, Oct. 18, 2019 | 10am - 3pm (Olds)
SAIT - Friday, Oct. 18 & Saturday, Oct. 19, 2019 | 9am - 3pm (Calgary)
NAIT - Friday, Oct. 18 & Satuday, Oct. 19, 2019 | 9am - 3pm (Edmonton) 
University of Alberta - Saturday, Oct. 19, 2019 | 9am - 3pm (Edmonton)
Out of Province University Fair - Wednesday, Oct. 23, 2019 | 6pm-8pm (BMO Centre Hall D, Calgary)
Lakeland College - Friday, Oct. 25 & Saturday, Oct. 26, 2019 | 9am - 3pm (Vermillion & Lloydminster)
University of Lethbridge - Saturday, Oct. 26, 2019 | 9am - 3pm (Lethbridge)
Mount Royal University - Saturday, Oct. 26, 2019 | 9:30am - 3:30 pm (Calgary) 
Red Deer College - Saturday, Nov. 2, 2019 | 10am-1pm (Red Deer)
Grant MacEwan University - Saturday, Nov. 2, 2019 | 9am-3pm (Edmonton)
Lethbridge College - Thursday, Nov. 7, 2019 |10am - 2pm (Lethbridge) FIELD TRIP
Medicine Hat College - No Open House [Contact to Book Tour / Student of the Day] | (Medicine Hat)
TD Scholarships
Students can receive up to $70,000 with the TD Scholarships for Community Leadership. 
TD Scholarships for Community Leadership are open to students across Canada who:
Have demonstrated community leadership
Are in the final year of high school 
Have a minimum overall grade average of 75% in their most recently completed school year
TD Scholarships also include: 
Offers of paid summer employment
Mentorship opportunities
Annual gatherings
Networking opportunities and more
Applications for the 2019/2020 year will be open until November 15, 2019
https://www.td.com/ca/en/personal-banking/solutions/student-banking/community-leadership-scholarship-for-canadians/