Back to all posts
Posted on
Masks and Rapid Test Kits from Government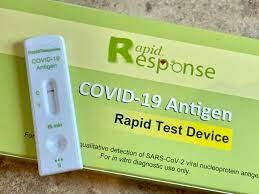 We have received an allotment of Covid Rapid Test Kits and Medical Masks from the AB Government.  
We still recommend that students try to remember to wear/bring their own mask to school each day, however if they need one they may stop at the office to get one.  
We have also received a limited number of Rapid Test Kits, however they have not been able to send us as many as they had originally announced.  Any student who would like to receive a rapid test kit, may come to the office to request one.  At this time, we are only able to give out ONE test kit, per family. If/when we receive more, we will distribute those to students.