Back to all posts
Posted on
Fire Alarm at KAHS on Monday, February 13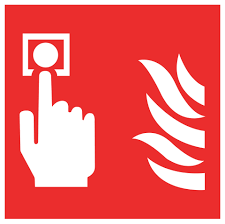 Hi Kate Andrews families,

At approximately 5 pm today (Monday, February 13, 2023) custodial staff discovered a small amount of smoke and a strong smell that was characterized as a potential electrical fire within a storage room.  They quickly pulled a fire alarm.  
Staff and students in the building at the time were quickly evacuated while administration and custodians checked all areas of the school close to the source of the smell.  No fire was found but a strong smell lingered.

Palliser Maintenance and the Coaldale Fire Department arrived within minutes.  It was quickly ascertained that the source of the smell was a "burnt out" ballast of an industrial fluorescent lamp.  
After Palliser Maintenance cut power to the lamp, Coaldale Fire Department designated the area safe.  Previously scheduled Basketball practices were cancelled for the evening, while custodial staff planned to monitor the situation while carrying out their duties.

I would like to thank the diligent work of Kate Andrews custodians,  Palliser Maintenance and the Coaldale Fire Department.  Thanks to their hard work, school will be open tomorrow for regular classes!

Daniel Grimes
Principal,
Kate Andrews High School