Back to all posts
Posted on
Coaldale School Facilities Planning Open House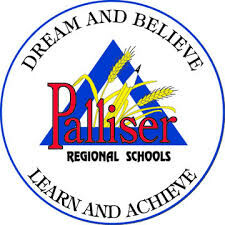 The Town of Coaldale and surrounding Lethbridge County are growing.  Some of our schools are full and others are not.  With that in mind, Palliser Regional Schools invites you to help us plan how to best meet the needs of students in Coaldale and area now and for the next decade.  
Please join us at a Coaldale School Facilities Planning Open House, from 7 - 8:30 pm on Tuesday, January 31st at the Coaldale Community Centre at 1217 20 Avenue in Coaldale.
This is an opportunity to review the status of Coaldale and Sunnyside schools, including:
Past and current enrollment;
Programs offered;
Facility limitations and opportunities;
And to share your ideas.
The agenda for the evening will include:
Brief opening comments
Time to learn more about each of the Coaldale and area programs and facilities
Opportunity to share ideas in writing or verbally
closing comments, next steps
Please consider staying for the full 90 minutes, but if not, come and go as you need.