Back to all posts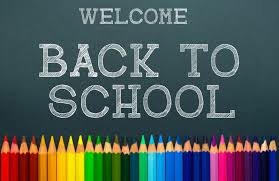 Whether you are new to KA or returning from a previous year - Welcome!  
We are excited to start classes on Tuesday, September 5th!  
If you have not picked up your schedule and registration package yet, please come to the office before classes begin on Tuesday morning.  
Classes begin at 8:40 sharp each morning, and the full bell schedule can be found here.  
We hope everyone has a fun and safe long weekend!