Back to all posts
Posted on
Food Drive Collection Day!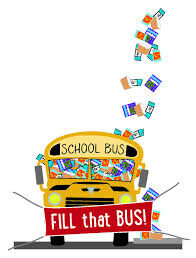 Today is our Food Drive Collection Day!  Yellow bags were delivered to Coaldale residents over the past 2 weeks, and today our student and staff volunteers will be out around the community to collect them!  We will try to stuff our bus to re-stock the Coaldale Food Bank!  Residents are asked to put their yellow bags out on their front step, by noon today for collection this afternoon.  Donations can also be dropped off at the school. 
Thanks in advance to all of the volunteers, and to the residents of Coaldale for all of the donations!  Details and pictures will be shared later!