Back to all posts
Posted on
ADD YOUR VOICE TO THE SUPERINTENDENT RECRUITMENT PROCESS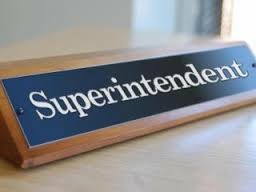 Add your voice to the superintendent recruitment process
Not able to attend one of this past week's open house events? No problem.
Boyden, the firm facilitating the Palliser Board of Trustees' search for a new superintendent, held three open house events in Calgary, Lethbridge and Vulcan this past week to give stakeholders an opportunity to talk about Palliser's future, challenges and opportunities, and offer other feedback that related to this important role.
If you weren't able to attend one of the open house events, here's another way of adding your voice to the process.
Boyden has created an online survey, with four key questions and an opportunity to share other feedback.
Please visit https://www.boyden.ca/canada/palliser-regional-schools-superintendent-of-schools/ and complete the survey. You can remain anonymous if you wish.
The deadline for submitting feedback through the survey is 5 p.m., Tuesday, June 13.