Back to all posts
Posted on
KA ADMINISTRATIVE CHANGES for 2017/2018 School Year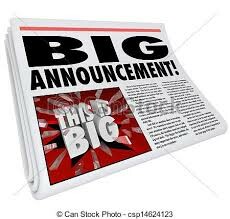 In April of 2017 Mr. Harry Fritschy gave his notice that he was retiring at the end of this school year.  He plans to enjoy his retirement with his wife, Eleanor who also retired this past January.  They plan to spend their time relaxing and visiting their children and grand children.  We wish them both all the best in this new chapter of their lives!
In light of this, a selection process began to find a new principal for KA for the 2017/2018 school year.  We are pleased to report that just yesterday afternoon Palliser announced that Daniel Grimes has been appointed to the role of Principal of Kate Andrews High School, commencing August 28, 2017.  The full announcement can be found here.  
We would also like to announce that Miss Lindsey Hagen has accepted a Vice-Principal position with Lethbridge School District #51 for the upcoming school year.  We wish her all the best in this role at Gilbert Patterson Middle School.  A selection process has begun to fill the role of Vice-Principal for KA for the 2017-2018 school year, and will be shared with the public as soon as a selection has been made.