Back to all posts
Posted on
AHS Letter and Consent for Covid 19 Vaccine in School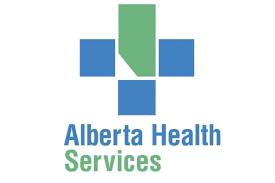 AHS Letter and Consent for Covid 19 Vaccine in School
Alberta Health Services is launching an Immunization program through schools in Alberta.  Students in grades 7 to 12, born in 2009 or before, are eligible for a COVID-19 vaccine at their school.  This program will run until approximately October 15th.  Vaccination status of students will remain private, in accordance with Alberta's privacy legislation.
This program is optional for those that choose to use it. 
Information for parents/guardians and consent forms are attached to this email. If you ARE INTERESTED in having your child vaccinated against Covid-19 at school, please print off the attached forms and send the completed consent forms to the KAHS office before September 8th, 2021. (If you DO NOT want your child to participate in this program you are not required to do anything.  Only those who return these completed forms will be involved in the program.)
Scanned or emailed forms are not accepted.The forms MUST be physically brought to the school office on or before this September 8th, 2021.
Students under 18 will not be vaccinated in schools without parent or guardian consent.  
AHS may choose to not to run the program if fewer than 20 consent forms are received.
If you have further questions or concerns you may contact your local public health officeor call 811.  
Hard copies of the forms can be picked up at the KAHS office, if you are unable to print the forms at home.
Students will not be able to "drop-in" for a vaccination with this program. A parent/guardian must give prior, written consent via the process described above.