Back to all posts
Posted on
Basketball Action This Week! (Jan 16 - 21)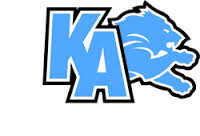 Come out and cheer on your Pride Basketball teams this week!
Tuesday (the 17th) the Varsity Boys are at Picture Butte High School, and the Varsity Girls take on Picture Butte @ HOME  with the JV's starting at 6pm, and the SV's to follow.  
On Wednesday (the 18th) the JV Girls are @ HOME vs FP Walshe @ 6pm, and the Grade 9 Boys will play at Immanuel Christian High School in Lethbridge @ 4pm.
Check the athletics page or @KAATHLETICS on Twitter for the full Athletics schedule including practices and results!
GO PRIDE!