Back to all posts
Posted on
Dual Credit Programs: Information Night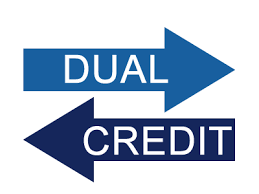 Have you heard of dual credit programs in your school and would like to learn more? Would you like to "try out" a post-secondary course without bearing the cost? Would you like to ease the transition from high school to post-secondary while having some supports in place? Would you like to strengthen your resume?
Please join us for an important information session about Dual Credit where we'll outline the opportunities available to high school students next year, how they can benefit students, and what is involved in the application process.
Register for the session for your region at bit.ly/PalliserDCInfo.
6:30pm Tuesday, May 4 (Calgary)
6:30pm Wednesday, May 5 (Vulcan/Brant and South Schools)
Applications are due May 14. You can see next year's proposed list of dual credit courses at palliseroffcampus.ca/dual-credit/2021-2022-dual-credit-courses.
If you have any questions or concerns, always feel free to reach out to Jen Coutts - Off Campus Coordinator (South) Palliser Regional Schools.  (jennifer.coutts@pallisersd.ab.ca).