Back to all posts
Posted on
End of Life Chromebook Purchase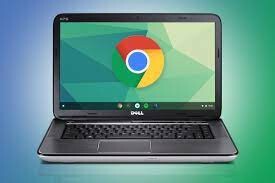 The Palliser Information Technology department is making previously used Chromebooks available for purchase to students.  They are HP G5/G5EE Chromebooks.  These devices will stop receiving updates in June 2022. 
All devices will be sold AS IS and Palliser will not be responsible for maintenance or upkeep on any devices sold.  The cost for a Chromebook is $20 per device.  
Payment will not be accepted until the Chromebook is available for pick-up. 
By purchasing an end-of-life Chromebook, support services for the device will stop. Software updates for new-found security issues, fixes to recently discovered bugs, and support for new hardware will not be updated to the device. This may affect the way the programs operate and cause certain applications to become incompatible with the device. 
Each school will have a limited number of Chromebooks available for purchase and Palliser I.T. will advise each school of the number available once interest is gauged.  If you are interested in purchasing a used Chromebook, please contact the KA Office at 403-345-3383 or email darby.bell@pallisersd.ab.ca or kristy.darby@pallisersd.ab.ca to put your name on the list. 
As soon as we have more details about the deployment of these devices (dates, etc.) we will share that information with those who have expressed interest.