Back to all posts
Posted on
Fall Academic Awards Ceremony: Thursday, December 9th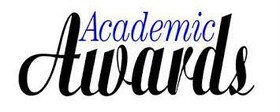 Academic Awards for the 2020-2021 School Year will be handed out on Thursday, December 9th.  
Spectators (parents/family/community) are not currently permitted to attend in person.
This will be Livestreamed via Kate Andrews High School TV.
Beginning at 10:15am each grade (Current Grades 10, 11, 12 Classes) will have their own assembly in the gym, to allow for distancing on the bleachers.