Back to all posts
Posted on
Food Drive Fridays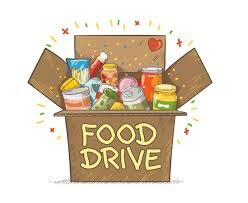 KA is holding Food Drive Fridays to help re-stock the Coaldale Food bank!  We normally host our community Food Drive at this time of year, however we have had to adjust how we are doing things, this year.  
Students are encouraged to bring food items or cash donations to their cohort classroom, throughout the week. 
We are really excited to announce that we have some very generous sponsors that have offered up gift cards and merchandise for students to win, in reward for their donations!  (Some sponsors include Land-O-Lakes and Western Stockman.) 
Students will receive one raffle ticket for every item they bring in or every dollar that they donate.  During Period 4 on Fridays, there will be a draw for prizes and the winner(s) will be announced.
HELP US RESTOCK THE COALDALE FOOD BANK!