Back to all posts
Posted on
GRAD PHOTOS 2017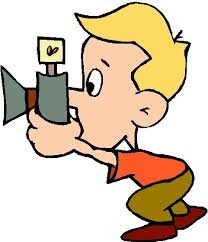 GRADUATION PHOTOS are scheduled to take place in the Drama Room at KAHS on February 27th, 28th and March 1st.  
Sessions will be 30 minutes long and the sitting fee is $40.00 that can be paid with cash, cheque, debit or credit.  Cheques should be made out to Lifetouch.  
APPOINTMENTS MUST BE BOOKED IN ADVANCE.  To book your appointment, go to www.lifetouch.ca/southernalberta.  If you have any questions, please contact Lifetouch's Lethbridge Office at 403-327-2658.  
IF YOU DO NOT WISH TO HAVE A FULL PHOTO SESSION for the $40.00 sitting fee, please notify the office so they can set up a brief appointment for you.  Every Grad must have a photo taken, even if they do not plan to purchase a package from the photographer so that their photograph can be included in the yearbook and in the 2017 Class Composite.  
Further information is available on the Lifetouch website or from the KAHS office.