Back to all posts
Posted on
GRADS: BOOK YOUR GRAD PHOTOS NOW!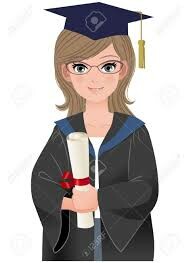 It's time to book your grad photos!
CLICK HERE TO ENTER THE LIFETOUCH BOOKING SITE
Grad Photos will take place in the Drama Room on February 26th, 27th and 28th.  Appointment times are from 10am until 3:30 pm.  If you require a specific booking time, make sure to book early as times will be given out first come – first served. 
All appointments are booked online through Lifetouch, not through the KA Office.  To book an appointment please click on the link above or go to:  www.lifetouch.ca/southernalberta, then click on "Choose Your Location" and select Kate Andrews High School from the drop down list of schools.  There will be 2 photographers taking photos,so select either Schedule One or Schedule Two to choose an appointment time. 
Each sitting will be 30 minutes and will sitting fee is $40.00, which is due to the photographer before the session. 
Each Graduate is required to have a grad portrait taken, so that their picture can be included on the Grad Composite that hangs on the wall in KAHS.  If you do not wish to have a full sitting, and only want to have your photo taken so that it can be included in the composite, please contact the Lifetouch office to book a quick, 5 minute appointment, which will be free of charge.  (Please note, no props will be allowed and no additional photos will be taken.)
If you would like to book your appointment over the phone, or if you have any questions please contact the Lifetouch office at 403-327-2658.
Lifetouch handouts with comprehensive information are available on the front counter at the office.  You can also find a link to the Lifetouch booking site on the Quick links tab on main KA Webpage.