Back to all posts
Posted on
3rd Annual KAHS HAMPERS OF HOPE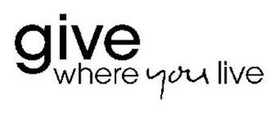 The Kate Andrew's We Create Change and Student Council groups have joined forces to take on a local challenge to GIVE WHERE YOU LIVE this Christmas.  Since it is the season of giving, we have decided to give families a Christmas that they would otherwise not have.  We have teamed up with the goal of sponsoring 4 families this Christmas season through the 3rd annual Kate Andrews "HAMPERS OF HOPE."  
We are asking all of you to donate whatever you can, wheather it is food, money or gently used clothing, toys, movies and books.  We appreciate any and all donations and thank you for supporting the Give Where You Live initiative.  
The cut off date for all items to be donated is Monday, December 19th and each grade is assigned to a basket.  Students can drop off donations in the designated boxes in the office or in the following classrooms:
Grade 9 - Mrs. Martin's Room (Room 213)
Grade 10 - Mr. Gibson's Room (Room 205)
Grade 11 - Mrs. Arroyo's Room (Room 102)
Grade 12 - Miss Baraniecki's Room (Room 212)
If you have any questions please contact the office or Mr. Gibson, Mrs. Martin, Mrs. Swen or Miss Scott.