Back to all posts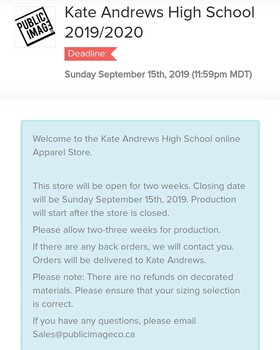 KA students, parents and fans! Today our KA apparel store is officially open until September 15th.
Please visit Kateandrews.itemorder.com
Check out the store and use the code "schooliscool" to get 10% of your order!
Questions or concerns check with Mr. Ressler or Kaela at Public Image.