Back to all posts
Posted on
KA FIRE ACADEMY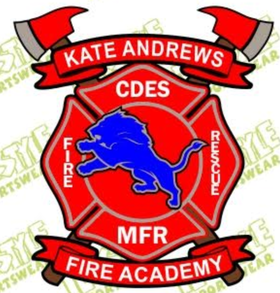 Palliser Regional Schools and  the Town of Coaldale are excited to announce the Kate Andrews Fire Academy. This dual credit course will be run in conjunction through NAIT and the Coaldale Fire Department and will provide grade 11 and 12 students the opportunity to attain the following certifications:
International Trauma Life Support (ITLS) Basic Provider
Incident Command System 100
Heart & Stroke Basic Life Support (BLS) CPR
Medical First Responders course (*fitness component required)
NFPA 1001 Firefighter 1 Certification
NFPA 472 Hazmat Awareness and Operation.
These courses will appeal to individuals interested in career or volunteer opportunities with metro or rural fire rescue services, police, industrial sectors, safety and security enforcement officers, and other professions that require medical first responders expertise. NAIT's MFR Program meets the Edmonton Fire Rescue Services recruitment qualifications and is approved at an Advanced First Aid level by Alberta Occupational Health and Safety.
Dual credit courses allow students to gain credit at both the high school and post-secondary level. These opportunities allow students to explore and experience post-secondary and potential career options and to ease the transition without paying tuition fees. To learn more about other dual credit courses being offered within Palliser Regional Schools, please click here.
For those students, parents and community members interested in learning more about the upcoming Kate Andrews Fire Academy, an information session will be held at KAHS on Wed, March 27 at 6:30pm in the library. If you have an questions, please contact Jason Kupery at 403-669-0050.