Back to all posts
Posted on
KA Holiday Drive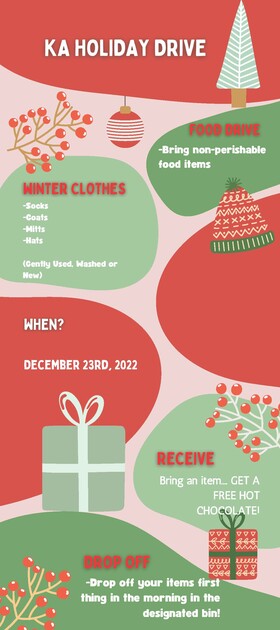 The KA Holiday Drive will take place on December 23rd with all items being donated to the Coaldale Food Bank.  
Bring an item on the 23rd and get a free hot chocolate!
What to bring:  Winter clothing such as new or gently used and washed socks, coats, mitts, hats or non-perishable food items.