Back to all posts
Posted on
KA Men's Alumni Basketball Tournament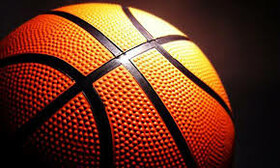 Kate Andrews High School Alumni are proud to bring back the Kate Andrews Men's Alumni Basketball Tournament.  KA grads are encouraged to gather with fellow graduating classmates and compete in this 3 game round robin tournament.  Teams will be organized by graduating years, letting us settle on which is the best generation of ballers this school has produced.  All entrance fees and donations will go towards the Kate Andrews Basketball Program.
Dates: Friday, December 21 and Saturday, December 22
Cost: $30 per player
Place: Kate Andrews High School
Registration Deadline: December 4th
How to register: Complete Registration form BEFORE December 4th
How to pay:  By cash or cheque at the tournament. Cheques can be made out to Kate Andrews High School
Logistics
3 game guarantee
Full court 5 on 5
Bring your family and friends to watch (No entry fee: Any donations welcome)
T-shirts for all participants
Door prizes
Refereeing by the legend himself, Terry Hanna
Score keeping by Kate Andrews Basketball Players
Sponsors
We are looking for sponsorships to cover the costs of shirts and door prizes.  Any individuals or businesses interested in doing so are asked to contact kendell.wiens@pallisersd.ab.ca by December 4th.  Sponsors will get recognition on tournament shirts.  
The Registration form is attached here.  Please complete the registration form before December 4th.  Only those registered by December 4th are guaranteed a T-Shirt.