Back to all posts
Posted on
KA Mini-Basketball Camp - CANCELLED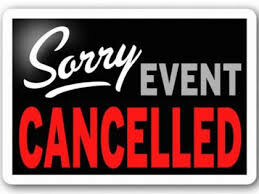 As the KA Mini-Basketball Camp must be cancelled, we would like to return registration fees to those that paid.  
If you paid the fee by cash, we would like to return that cash to you on Monday, March 30th according to the following schedule, based on the child's last name:
A-O       9am - 11:30am
P-Z         12 Noon - 2:30pm
Pick up will be in the gymnasium.  Please come in the doors indicated by the "Mini-Basketball" signs.  
Cheques that were submitted have not been cashed/deposited.  So, if you submitted your registration with a cheque, we will SHRED the cheque.  (If you would prefer to collect your cheque instead, please let us know so we can make arrangements for you to pick it up.  If we do not hear from you by April 10th, the cheque will be shredded.)  
If you have any questions, please contact our office at 403-345-3383 or email nicole.hanna@pallisersd.ab.ca.