Back to all posts
Posted on
KA PRIDE WEAR: Team Shop Opened until November 26th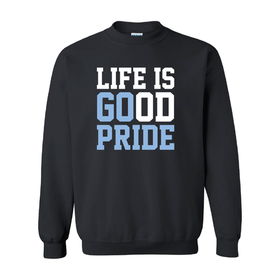 There is currently an ON-LINE STORE set up through Players Bench.ca to order KA Pride Gear.  The store will close on November 26th so that there is time to fill all orders before the Christmas break.  
There are T-Shirts, Long Sleeved Shirts, Sweatshirts and Sweatpants for sale for amazing prices.  (Other items such as hoodies will be available for purchase in Semester 2.)
ALL ORDERS MUST BE PLACED THROUGH THE PLAYERS BENCH ONLINE STORE.  THE KA OFFICE WILL NOT ACCEPT ANY ORDERS OR PAYMENTS.  
Orders will be delivered either to KA for distribution (for a $2.50 charge per order - charge is from PlayersBench, not KA) or you can have your order delivered to your home or address of your choosing for an additional charge.
The online store can be found at https://teamplayersbench.ca/pride. 
The store will close at 11:59 on Sunday, November 26th.