Back to all posts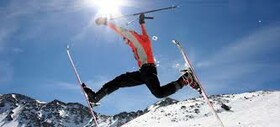 The KAHS Ski Trip will be held on March 19, 2020.  
This trip can accommodate 40 students, and spots will be granted on a First Come - First Served Basis based on forms turned in and fees paid. 
Information packages, including permission forms are available from the office front counter.  Once a student returns their completed, signed forms to the office the fee will be attached to the student's SchoolCashOnline Account. 
The trip will be considered full after 40 students have submitted forms and paid the fee. 
The Bus will leave KA for Castle Mountain at 6:45 am sharp. Anyone who is late will be left behind and fees will not be refunded.   
The Bus will return to KA at 6pm.  
Questions regarding the ski trip can be directed to Mr. Griffith (daniel.griffith@pallisersd.ab.ca).