Back to all posts
Posted on
KAHS SV Boys at Volleyball Provincials!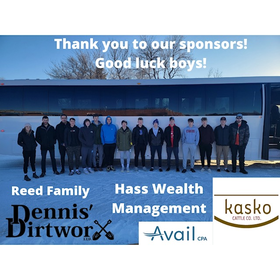 2A Boys Volleyball Provincials begin today!  Good luck to our SV Boys team as they fight to bring home a provincial championship banner!
Thank-you to our generous community sponsors, Kasko Cattle Co. Ltd, Dennis' Dirtworx, Hass Wealth Management, The Reed Family, and Avail CPA for helping the boys get to Cold Lake in style!
The games will be live-streamed, and the schedule and further information can be found at:  https://www.asaa.ca/championships/site/2021-asaa-2a-boys-volleyball/scheduleresults
Direct Link to Live Stream:  
https://www.youtube.com/playlist?list=PLloTXI_kc83uroq5iQmDApdI4W0X0wrcI
The KAHS Boys play at the following times on the CLMS Livestream:
Thursday, November 25 @ 11am vs OLMP
Thursday, November 25 @ 3pm vs LaCrete
Friday, November 26 @ 9am vs Edmonton Christian
Friday, November 26 @ 3pm vs JR Robson
Saturday, November 27, TBA