Back to all posts
Posted on
Last Friday for the KA Food Drive!!!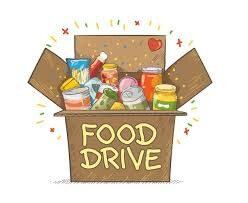 This Friday is the final day for our Food Drive.  Final prizes will include Mr. Ressler's parking spot for the month of December and 2 18 hole weekday green fees for Land-O-Kales and more!  
Lets STOCK THE SHELVES of the COALDALE FOODBANK before Christmas!!!!  
Students - please bring food items or money donations to your cohort classrooms on Friday, in exchange for tickets to win some great prizes!