Back to all posts
Posted on
Lethbridge College's Experiential Learning Week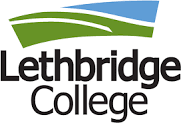 Lethbridge College will be hosting their Annual Experiential Learning Week from May 4-7, 2020.  
The purpose of ELW is to provide opportunities for high school students to participate in an applied learning environment within a college subject area. Students can expect to spend the week engaging with college instructors from their chosen subject area, as well as various campus facilities and services. Students will explore subject-specific skills and leave with a better understanding of their chosen subject area and of the student experience at Lethbridge College.
Below is a tentative list of programs that will be offered this year (based on 2019- subject to change):
School of Justice Studies
School of Media & Design
Environmental Science
Engineering Technologies
Trades Sampler
Health & Wellness
Culinary Careers
School of Agriculture
School of Business
Liberal Arts & Life Science/ Exercise Science
Any students who wish to participate in Experiential Learning Week AT Lethbridge College must submit a completed application package to the KAHS Office no later than Thursday, March 19th.  
Please contact Miss Meurs (jo-anna.meurs@pallisersd.ab.ca) for more information.