Back to all posts
Posted on
Parent Teacher Conferences: March 26th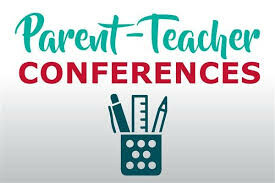 KAHS Parent Teacher Conferences will take place on Thursday, March 26th from 4-5pm and from 6-8:30pm in the KA Gym.
We encourage all parents to come have a discussion with our teachers and administrators.  
If you are not able to attend and you have questions or things you'd like to discuss with any of your child's teachers, please contact the teacher or administration at any time.  As teachers are generally in class during the day, it is most effective to email them to either ask your questions or to set up a time to talk in person or over the phone.  All teacher's email addresses can be found on the CONTACTS tab of our webpage.