Back to all posts
Posted on
Parent-Teacher Conferencing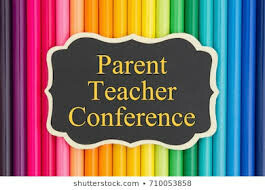 Traditionally Kate Andrews High School hosts face to face Parent Teacher Interviews at around this time in the semester.  Due to the current AHS regulations Kate Andrews will be using other methods to communicate student progress.  Every parent should receive an email from each of your child's teachers. In the email the teacher will outline the ways in which she/he is available to communicate with you.  These forms of communication will include email, phone calls and in some cases Google meet/Zoom meetings. 
This process of communication between parents and teachers will occur between October 26th and November 6th. 
As always, parents are encouraged to email individual teachers if you have questions about your child's progress.  Finally, office staff are available to help parents with questions around the use of Powerschool to track student's grades and attendance.