Back to all posts
Posted on
School Fees/Per Course Fees Now Posted on SchoolCash Online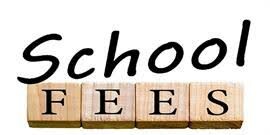 Option Class & Per Course fees are now posted to SchoolCash Online for Grades 10-12 students.  For complete details regarding these fees, please see:  2020 2021 School Fees.  
Please note, this information was also emailed to parents and students on August 25th, 2020, and is always posted on our website.  We strive to keep our Option Class & Per Course fees as low as possible, and we are proud to say that they are among the lowest in Southern Alberta.  
If you have specific questions regarding what school fees/per course fees are used for, please contact our office or Mr. Grimes.