Back to all posts
Posted on
SKILLS ALBERTA GOES VIRTUAL!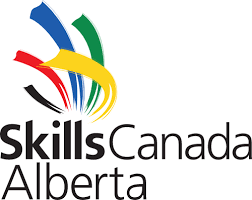 The Skills Alberta Competition has had to find an alternate format for students to participate this year, due to the mass gathering/social distancing regulations that Covid-19 brings.  
Good luck to the following students who are competing in a unique, stand-alone format this year, as they will have to video themselves performing their skills in their given area:
Mackenzie Curtis (Hairstyling)
Aurora Eakett (Hairstyling)
Justin Pateron (Culinary)
Savannah Rowley (Photography)
The competition will take place on May 14th and 15th.  Good luck to all of you!  GO PRIDE!