Back to all posts
Posted on
Update: Search for Superintendent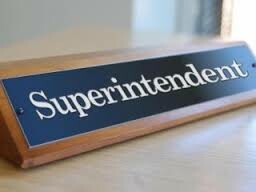 Palliser Regional Schools' Board of Trustees has hired a recruitment firm to support the search for a new Superintendent of Schools.
Boyden representatives will be holding meetings in Palliser, offering you an opportunity to share your thoughts on key issues related to that search.
Staff, students and parents/guardians are invited to attend one of the following open houses for a come-and-go opportunity to talk about Palliser, its challenges, opportunities and priorities, the most important competencies of a new superintendent, and offer other feedback.
Meetings will be held from 4 to 7 p.m.:
Monday, May 29

, at the Coast Plaza Hotel, 1316 – 33rdStreet NE, Calgary

Thursday, June 1

, in the Learning Centre at Palliser Regional Schools, 3305 18 Avenue N, Lethbridge

Monday, June 5

, at the Lodge Hall, 231 Centre Street, Vulcan
If you can't attend in person, there will be an opportunity to share your input through an online survey at a later date.