Back to all posts
Posted on
WORLD AUTISM AWARENESS DAY: Monday, April 3rd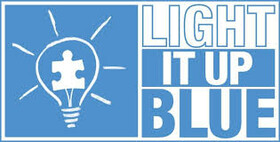 Next Monday (April 3rd), KA will celebrate World Autism Awarness Day!  
We encourage everyone to wear BLUE to show support and encourage understanding and acceptance of Autism Spectrum Disorder.  The ninth annual World Autism Awareness Day is actually Sunday, April 2nd, but since we are not at school this day, we will celebrate on Monday, April 3rd.  
Every year, autism organizations around the world celebrate the day with unique fundraising and awareness-raising events.  
Use #LIUB to share your experience across social media and help light the world up blue this April!  More information can also be found at www.autismspeaks.org/LIUB