Back to all posts
Posted on
2020/2021 School Year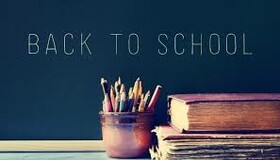 Details surrounding the 2020/2021 School Year are still being finalized and once they are known we will be sharing them with all KA students/families. 
Any general information (calendar, bell times, supplies lists, etc.) can be found here:  https://www.kateandrewshighschool.com/2019-2020-school-year
Please note, some of these things may change as we try to follow AHS guidelines. 
As you know by now, the government has announced we will be returning to classes with in school instruction.  Based on the guidelines laid out by Alberta Education and AHS to ensure safety within our school, this doesn't mean we are back to business as usual.
Any student that has completed grade 9 at Kate Andrews knows that there were 4 distinct groups (herein to be called cohorts).  Create Cohorts is one of the key ways stipulated to be used to prevent/minimize the risk of spreading COVID.  This means that the full schedule has to be retrofitted so as to create cohorts at each grade level. In fact, I have currently created 4 cohorts per grade based around core subjects(option classes will be sorted around the core for each cohort).  This means that practically every student in high school will have their schedules adjusted. To be clear, though students will have a comprehensive program but it will not be possible to make changes in the same way has we usually did.  Certainly accessing the options you want may not be possible, especially in semester 1.   For some of the options, we will have to delve a little deeper into the guidelines and problem solve to ensure we can offer them in safe manner.    
More will be shared in the coming weeks as we create routines and plans to support your child's education and to ensure safety based on the guidelines.  

At the end of the day, we will offer an excellent program based on the premise of providing the same safe and caring environment as always.