Back to all posts
Posted on
GRADE 10 COURSE REGISTRATION INFORMATION SESSION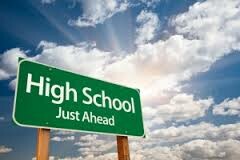 At 6:30 on Thursday, March 23rd (during Parent-Teacher Conferences) there will be an information session in Room 104 regarding Grade 10 Course Selection for next year.  This is for parents of students who are currently in Grade 9 – going into Grade 10 next school year.  Grade 9 students have already received this information while in class, so this is an opportunity for parents to learn about high school course selection. 
Just a reminder that Parent Teacher Conferences will take place on Thursday, March 23rd in the Gym from 4-5 pm and from 6-9 pm. 
These will be casual, drop-in style meetings, rather than scheduled time slots, so please feel free to stop by to speak with your child's teachers during these times.