Back to all posts
Posted on
World of Choices - April 6, 2017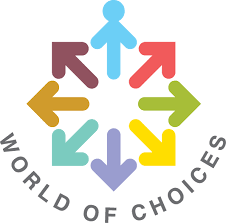 World of Choices: Lethbridge is for any Grade 10, 11 or 12 GIRL who is interested in meeting Career Mentors in their desired fields and also talk with others in professions they may have never considered before!  
Students will be provided with the opportunity to learn about various careers.  They will be able to participate in round table discussions and hear a guest speaker talk about careers from a female perspective.  Students will learn about training and educational requirements for a variety of careers.  Students will be able to talk to experts in their field and get inspired!  
There will also be Door Prizes, Lunch is Provided, and someone will win a Scholarship from Lethbridge College and from the University of Lethbridge!  
Students can pick up registration/permission forms from Miss Schmidt.  The deadline to register is Monday, March 27, 2017.  Forms turned in after this date will not be accepted.  
More information about this event can be found on the World of Choices website at: http://jasab.ca/programs/world-of-choices/.