Back to all posts
Posted on
VOLLEYBALL TRYOUTS & Parent Meeting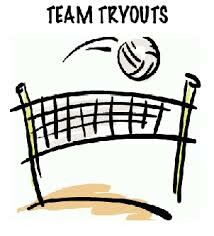 VOLLEYBALL TRYOUTS will be held for all teams on Tuesday, September 5th and Wednesday, September 6th.  
Grade 9 Boys and Girls:  3:30-5:30
JV & SR Girls:  5:30 - 7:15
JV & SR Boys:  7:15-9:00
There will be a MANDATORY Parent Meeting on Thursday, September 7th at 5pm in the Gym for parents of all 2017/2018 players.  Forms are attached here, to complete and bring in to the meeting.